St. Joseph English Medium School
Our centre is like a castle of joy where every child receives abundant love and attention from professionally trained teachers. The curriculum of ST.Joseph English Medium School is based on the mantra "Early childhood should be a period for them to indulge in the maximum number of recreational, physical and mental enabling activities". Here children are not just given wings but the school also ensures that they develop strong roots. Our school welcomes all parents to experience the joy of teaching along with our staff.
School Bus Services
Library
Play Ground
SMS Services
School Activities
External Exams
Computer Lab
Safety
Message From the secretary & Principal
Dear Parents,

Thank you for your interest in St. Joseph English Medium School within these pages we hope to convey the spirit of our school, its warmth, its purpose, thought and soul.

We intend to provide you and your child the information needed to make your decision. We believe that every child deserves and needs a high quality, broad based education in order to succeed in life. Learning opportunities are planned and executed to instill academic competence as well as acquire skills in order to confidently and productively participate in the rapidly changing times without losing the sight of personal and universal goals.

Our School's aim is to be with them in the journey of self discovering during the school years and motivate them to set higher standards in all spheres of life.

We invite you to experience our encouraging, concerned and joyous atmosphere. Our team would be happy to welcome you to our school.

Mrs. Nancy Pais
(Secretary & Principal)
D.Ed, B.Ed, MA (History)
M.Ed.
We are living in extraordinary times. Upheavals and intentions surpass our imagination. We at S.J.E.M.S nurture a dream to provide education that helps our students to be able to dream big, Dare to be the instruments of change and do best as per their capacity.
We aim to foster and fiercely protect the bright spontaneity in each child. Our commitment is to make learning a joyous journey and not a burden.
On behalf of SJEMS team, I welcome you to our school and assure our Commitment to provide best education
Dadabhau Wakhare
Chairman
St.Joseph Educational Trust, Shirur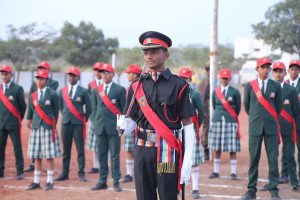 Prepare kids physically and mentally for their journey towards their goals. You were born with wings, why prefer to crawl.
Read More >>
Opportunities for Creative writing and taking part in Debates , Recitation and Declamations, to improve rhetorical skills and eloquence in
Read More >>
S.J.E.M.S schools boast of well- equipped Art and Craft rooms. Children enjoy hobby classes of soft toys and doll making,
Read More >>
Get in touch with us to know more about our Educational Institution.